DBC's Annual Welcome To Dallas & Social Soirée
Please join us for our annual get together to welcome new MBAs and summer interns to Dallas


Every year the DBC invites new MBAs and the local summer interns from all of our Alumni Chapter members to the summer kickoff to introduce them to Dallas and the DBC. After last year's successful event with over 120 attendees, we're excited to host the event again at the Network Bar.
Join your friends and peers for conversations over cocktails on Thursday, August 3, from 6:30 pm – 9:30 pm at The Network Bar at Trinity Groves. This is the time to show your support for your Alumni Chapter, reconnect with friends and fellow alumni, and welcome the new members of the DFW MBA community.
The DBC will provide hors d'oeuvres and there will be prize drawings throughout the night. We will give away for than $800 in prizes including gift cards from restaurants like Sum Dang Good Chinese, Saint Rocco's & Lexy's Food & Cocktails as well as two Board Member trainings worth $200 each and a free membership to the Network Bar. Only Inner Circle members are eligible for the drawings, so make sure you've renewed (or started) your membership before the event! Click this link to become a member.
Details:
Date: Thursday, August 3rd
Time: 6:30 - 9:30 pm
Location: The Network Bar - 331 Singleton Boulevard, Suite 100, Dallas
Food | Beverages: DBC will provide hors d'oeuvres | cash bar

Dress:

Business casual

Tickets: DBC Members (Inner Circle) $25 | Early Registration $40 (up to July 27) | General Admission $45 (July 28 - August 2) | At the Door $50
Registration: please click on the registration link below to purchase your ticket. Enter your information on the registration page as you want it to appear on your nametag. **Nametag registration will close at 5:00 PM, Wednesday August 2**
Parking is free. The closest lot is in front of The Network Bar entrance on the Trinity Groves property at the NE corner of Singleton Blvd and Herbert Street. There is additional FREE parking in the lots behind Trinity Groves and on the NE corner of Singleton Blvd and Gulden Lane.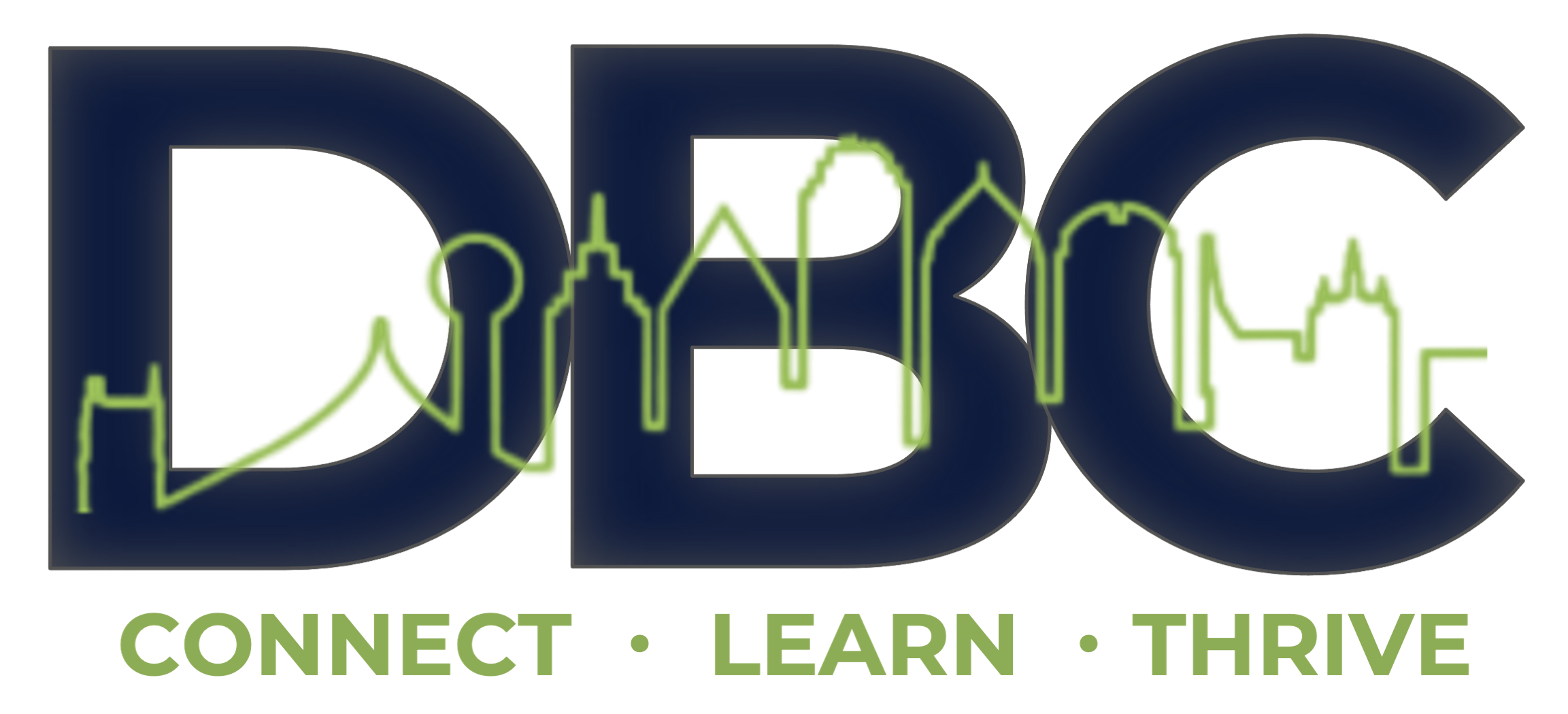 When:
6:30PM - 9:30PM Thu 3 Aug 2023, Central timezone

Where:
Network Bar @ Trinity Groves
311 Singleton Blvd #100
Dallas, TX 752112
[ Get Directions ]
Look Who's Coming:
Richard Stephenson
REDU Health
Matt Horine
CASPR Tech
Lester Wigler
Ericka Martin
Kevin Wilson
Krystal Yates
EBR HR Experts
George Mayfield
Frameworks Consortium
Scott Eppelman
Yaqing Sun
Omron
Karen K. Martin, CFRE
ABOG
Ariel Wentworth
Elizabeth Wolter
Wolters Kluwer
Dale Wolter
Action Coach
Justin Wheeler
William Floyd
Texas Capital Bank Private Wealth Advisors
Shannon Mathis
SMU Alumni / Fidelity Investments
Shay Jones
Ryan Gloede
Baylor University
Andy Herrmann
Lauren McGlory
Naeem Hassen
Devon Ekpenyong
Federal Reserve Bank of Dallas
Daniel Newland
Dom Haskett
Katherine Francis
RXDC, LP
Brenda Valenzuela
Michael Petridis
John Potts
Mark Howard
Kathy Phillips
PNC Wealth Management
Len Chavez
Edward Jones
Kevin Gore
SLKone
Tom Yang
T-Mobile, US
Marco Oropeza
START International
John Page
ProfileGorilla
Steve Ackley
Seth Moore
David Tipton
David Tipton
Javier Hernandez
Alok Jena
Yonic Medina
Databricks
Aimee Grimshaw
Rachel Cethoute
Sean Lofgren
Nexus if Power
Cecilia Villa
Terrence Chavis
Oliver Wyman
Mike Nasche
More Than A Grunt
Rayna Handelman
Angstrom Energy Solutions
Yvonne Montes
Ross Mesquita
Jacob Vincent
IBM
Matt Jia
Oracle
Nicole Tao
Freeman
Sean Woolley
Jabian Consulting
Bill Dawkins
Jenelle Berry-Cook
MCB Capital
Isaac Yanez
Kevin Bawa
Melany White
Samsung
Alden McCall
Carlos Miranda Durand
Proactive Ingredient LLC
Brenton Schiffer
Kroll Securities (formerly Duff & Phelps)
Ashlee Rigel
Manuel Valencia
CONNECTIVE Agency
Alexis Derrow
Isabella Alvarez
Joshua Regnier
Joseph Palmer
Jordan Figueroa
Mike Davis
Moody's Analytics
Loghen Christyne
William Garvert
Jeffrey Goodman
Spencer Payne
Beard the Bet, Inc.
Aley Pate
Stephen Harrison
Ashley Tisdale
Iradj Farahmand II
Imuetinyanosa Agbor
Travis Carver
LPL Financial
Whitney Meyer
American Airlines
Jeff Patton
Kellogg
... a total of 87 guests.
Note: to opt out from this list please sign in, go to My Account and change your preferences under My RSVPs.