Lunch & Professional Networking Session at UNT Frisco
Hosted by The People Center at
UNT

and the Dallas Business Club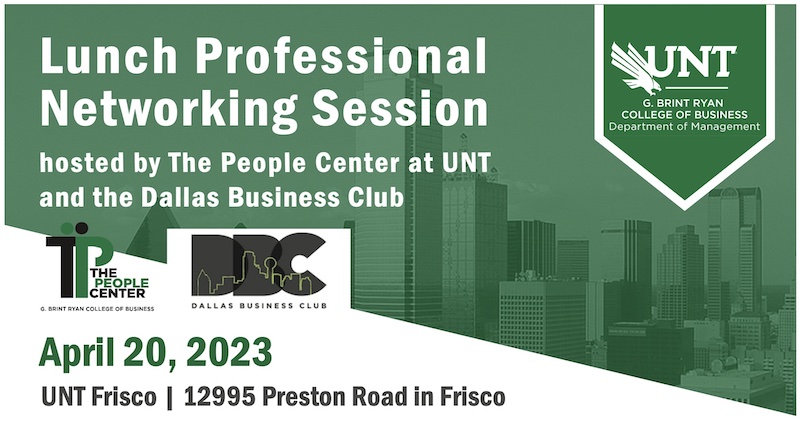 We are excited to announce a special event hosted by The People Center at UNT and the Dallas Business Club. We will be discussing the role of Environmental, Social, and Governance (ESG) in corporate strategy, and how companies can integrate sustainable practices to ensure a more sustainable future.
If your company is interested in ESG and sustainability, we invite you to join us on April 20th for a lunch networking event. We will be meeting with DFW's corporate leaders tasked with solving key ESG challenges and implementing sustainable ideas.
The event will take place at 12995 Preston Road at UNT Frisco from 11:15 am to 1:15 pm. To register, please visit https://cob.unt.edu/events/2023-04-20-161500-2023-04-20-181500/unt-hr-lunch-professional-networking-session.
We hope to see you there!