DBC June Happy Hour at the Network Bar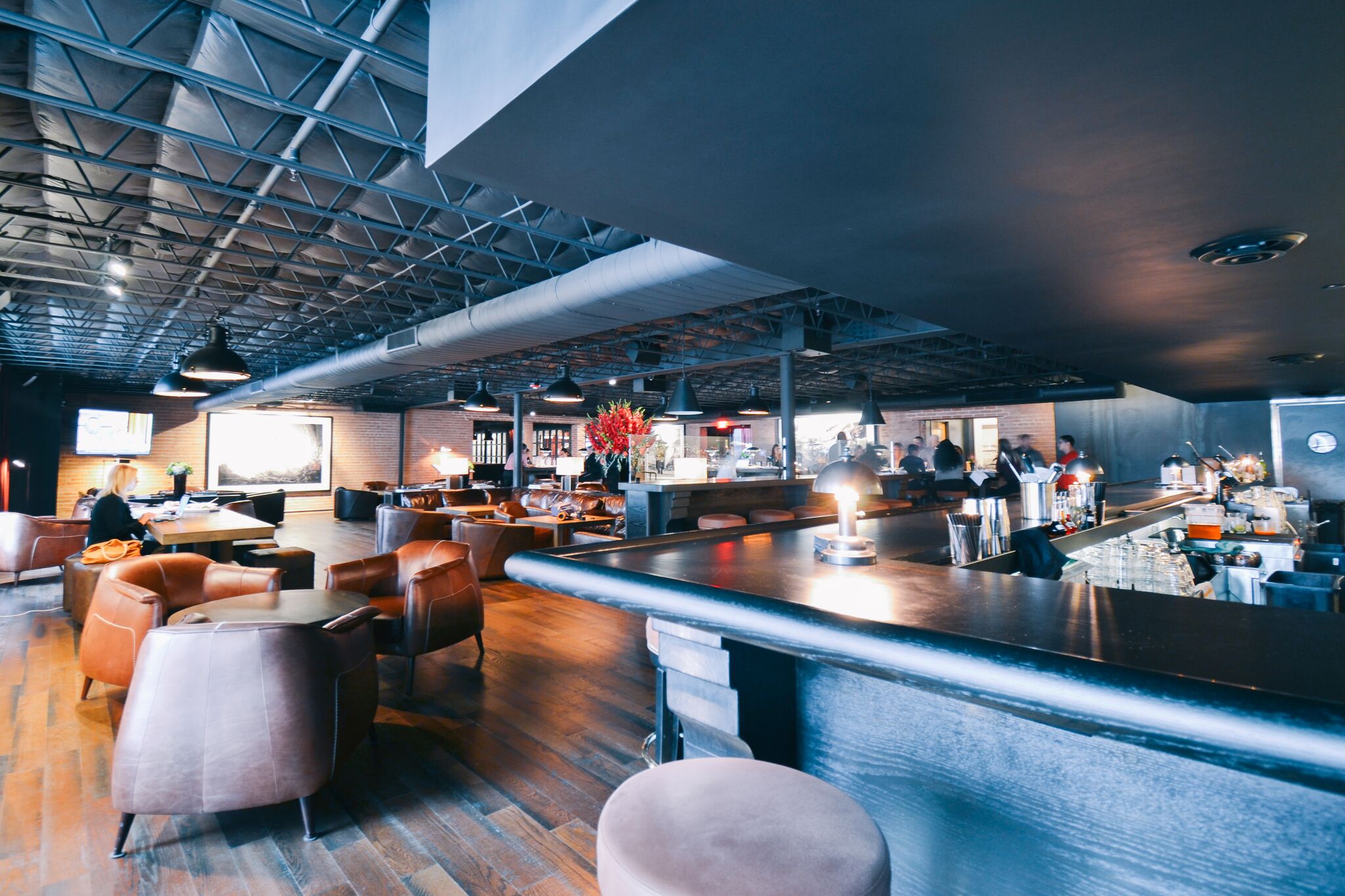 The Dallas Business Club invites you to the June Professional Networking Happy Hour hosted by Columbia, Kellogg and NYU.
Please join the Dallas Business Club (DBC) and network with your peers on Thursday, June 20th from 6:00PM – 8:00PM at The Network Bar . Your hosts from Columbia, Kellogg and NYU have pulled together this fun and unique opportunity.

The Network Bar was founded in 2017 when two men had a vision - to provide a haven for business professionals to meet, work, learn, eat, drink and socialize, in an exclusive VIP environment. The Network Bar has since been a space where business minds come to build genuine relationships with real people- sharing ideas, swapping stories, and using their collective wisdom to make a difference in their lives and those within the community.

All MBA alumni and guests are welcome to attend DBC happy hours, and Inner Circle members are entered for a chance to win door prizes. (wink wink: sign-up for an inner circle membership now). Appetizers will be provided; cash bar available with drink specials!

Details:
Date: Thursday, June 20th, 2019
Time: 6:00 - 8:00pm
Location: The Network Bar, 331 Singleton Blvd, Dallas, TX 75212
Cost: FREE! There will be a cash bar and the DBC will be providing light appetizers

Please RSVP by filling out information below - JUST AS YOU WANT IT TO APPEAR ON YOUR NAMETAG.
If you want a printed name tag, please RSVP by Tuesday June 18th at noon.

Dallas Business Club is North Texas' premier professional networking association focused on MBA alumni from 29 renowned domestic and international MBA institutions.

Please register in advance if you are planning to attend this event so we may plan adequately for space. On-site registration will be available.
When:
6:00PM - 8:00PM Thu 20 Jun 2019, Central timezone

Where:
The Network Bar
331 Singleton Blvd
Dallas, TX 75212
[ Get Directions ]
RSVP Here...
Look Who's Coming:
Tushar Bundhela
Goldman, Sachs & Co.
Elton Dinga
Columbia University - SIPA
Kleatos Johnson
Hankamer School of Business
Joanna Jardim
American Airlines
Richard Stephenson
KATALACT Group LLC
Anna Hay
17336 REMINGTON PARK PL
Barry Thomason
Etan Tolling
Marco Oropeza
Huttig Building Products
Devin Ellis
Jeff Kays
Cortland Advisors
Nam Nguyen
American Airlines
Nauman Syed
American Airlines
Ray Lamas
Paul Sutton
First National Bank of Omaha
Barry Dull
Fred Brown
SEO2375
Alice Chiang
Securus Technologies
Shirley Staten
AdviCoach
Clay Callan
Hoshin Partners LLC
DeWayne Nelon
The Nelon Group
RICHARD ANASTASI
caritudes.com
Jeimmy Cesar
Mark Howard
Momentum Wealth Strategies
Justin Laub
Pegasus Real Estate
Paul Studebaker
Iscential
Rosetta Jackson
(972) 672-7076
Jon Langbert
Plüsh Suites
Jaya Tarala
Tim Bott
Casey Burgess
City of Dallas
Jenny Le
American Airlines
Charnell Long
Taylor Krislov
J.P.Morgan Chase & Co.
Sylvia Cervantes
World Financial Group
Raghu N
John Parolisi
Kellogg Club of DFW
Marty Ezelle
Mogul Wealth Strategies LLC
Natalie Stoll
Darden
Matt Shuba
J.P. Morgan Private Bank
Donna Stiles
KW Commercial
Ariana Paz
ARI Consulting
Marisol Gallegos
Kiren Devereux
Frito Lay
Craig Campbell
GLI
Justin Short
Grant Street Funding
Joe Dion
Slalom Consulting
Brett Laquercia
Emmersion Learning
Eric Rozier
Craig Smith
QSP
Craig Smith
QSP
Steve Hevesi
STEP FORWARD COACHING
Christina Franz
Lincoln Property Company
Rob Wienke
American Express
Ron Bruno
Guaranteed Rate
Larry SPELTS
Village Hospitality
Diana Cheung
Steward Health Care System
Jeff King
Centrica Ventures
Barrow Reedy
John F Clark Company
Sherria Easley
Alan Notinger
Frances Notinger
Matthew Green
Cornell - Johnson
Caroline Klocko
UVA
Madhav Surapaneni
N-Seam Solutions
MARK WILLIAMS
DBC - BAYLOR
Carlos Lacayo
Montgomery Capital Advisers
John Gould
Merrill Lynch
Michael T Vogel
SendOutCards
Nina Tsai
Kellogg DFW Alumni Chapter
Mariana Mattos
American Airlines
Brooke Bennett
American Airlines
Allan Schuster
University of Texas at Dallas
Anish Talsania
James Thompson
Mohit Nigam
Acosta
Dr. Raj Sigamani PhD
Veronica Corona-Barker
Rama Ramaswamy
Andrew Barker
Middle Market Advisory LLC
Chucks Samuels
SSL Consulting
Ilexa Yardley
Intelligent Design Center
Shanthi Rajaram
Amazech Solutions
David Martinez
Accudyne Industries
Michael Fant
FANTM Holdings Limited
Sir Earl Toon
YMO Enterprises LLC
Terry Brunenn
Tech Point Advisors
Sean Lofgren
Nexus of Power
Marvin Williams
Xerillium
Chris Ward
Orange Seed Consulting
Fred Brown
Zachary Perry
Safety-Kleen
Syed Quader
UST Mamiya
Naum Lakhani
Michelle Kaiser
Mambo
Devin Ellis
Devin Ellis
Jim Ofodum
Fichaya
Edugie Irivbogbe
Axxess
Alejandro Garza
Gatehouse Capital
Matt Horine
Veryable
Olivia Carey
Independent
Nick Dani
Lupita Lozano
Sandy Tobik
Baylor
... a total of 104 guests.
Note: to opt out from this list please sign in, go to My Account and change your preferences under My RSVPs.