4th Annual Evening with Dallas Federal Reserve President Robert Kaplan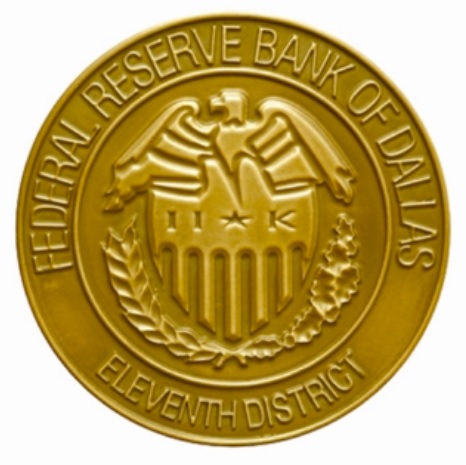 Don't miss the annual DBC marquee event with Dallas Federal Reserve President Robert Kaplan and moderated by Gerald J. Ford, Chairman of Hilltop Holdings!
The Dallas Business Club, a consortium of 30 MBA alumni clubs, will host a conversation with Federal Reserve Bank of Dallas President Robert Kaplan, moderated by Gerald J. Ford, Chairman of Hilltop Holdings. Each year this event grows larger and offers more economic insight. Mark your calendar now and be sure to attend!

Click here to buy tickets or be a sponsor!!!


Become a Sponsor
See your corporate name along-side the Dallas Federal Reserve and marketed to thousands!

The DBC is accepting 2021 Sponsors! $2,500 will provide the sponsor an excellent opportunity to be represented in front of local business leaders and decision-makers across the DBC's 30 MBA alumni communities. Benefits include:

* 10 priority seats at the event
* Inclusion in event announcements on DBC Social Media channels and website
* Sponsorship listing on all DBC weekly emails from date of payment through the event
* Logo and sponsorship recognition on handouts and on projection loop (if available)
* Recognition from the podium at the event
* Opportunity to provide promotional items to attendees
* Opportunity to connect with attendees and gather contact information directly
* Post-event 'Thank you' for sponsorship on social media channels
* Executive summary and testimonials from DBC members regarding your support for your promotional use.

For more information regarding sponsorship, contact Fred Brown at fredalanbrown@gmail.com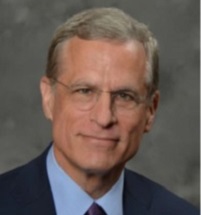 About Robert Kaplan
Robert Steven Kaplan has served as the 13th president and CEO of the Federal Reserve Bank of Dallas since September 2015. Kaplan was previously the Martin Marshall Professor of Management Practice and a Senior Associate Dean at Harvard Business School. Prior to joining Harvard in 2006, Kaplan was vice chairman of The Goldman Sachs Group, Inc. with global responsibility for the firm's Investment Banking and Investment Management Divisions.

Previously, he served as global co-head of the Investment Banking Division. He was also a member of the firm's Management Committee and served as co-chairman of the firm's Partnership Committee and chairman of the Goldman Sachs Pine Street Leadership Program. He serves as chairman of Project A.L.S. and co-chairman of the Draper Richards Kaplan Foundation, a global venture philanthropy firm that invests in developing non-profit enterprises dedicated to addressing social issues. He is also a board member of Harvard Medical School.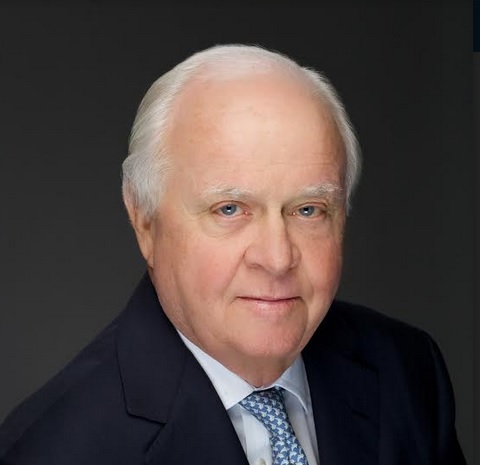 About Gerald J. Ford
Mr. Gerald J. Ford, Chairman of Hilltop Holdings Inc., has acquired, managed and sold banking businesses and other financial services companies for over 40 years. In 1975, Mr. Ford purchased a controlling interest in his first bank, First National Bank of Post, Texas with $25 million in total assets, and over the next 18 years, has acquired more than 30 commercial banks. Mr. Ford is also a Managing Member of, and the principal investor in, Ford Financial Fund III, L.P., which has total commitments in excess of $1.0 billion; the principal shareholder of First Acceptance Corporation, a non-standard auto insurance company; the non-executive Chairman of the Board of Freeport McMoRan Copper & Gold, Inc.; and a director of Scientific Games Corporation and Mechanics Bank.

He previously served as Chairman of the Board of Trustees of Southern Methodist University (SMU) where he currently serves as a trustee. He is on the Executive Board of Dedman School of Law at SMU, a trustee of Southwestern Medical Foundation and Children's Medical Foundation, and a former member of the Board of Overseers of Weill Medical College and Graduate School of Medical Sciences of Cornell University. Mr. Ford holds B.A. and J.D. degrees from S.M.U.

About the DBC's 4th Annual Evening with Dallas Federal Reserve President Robert Kaplan
This annual event is eagerly anticipated by the Dallas business community. Past events have attracted 300+ attendees, primarily from the financial services industry, finance professionals from corporations and other large organizations, as well as a solid representation of entrepreneurs.

Event Details
Date: November 16, 2021
Time: 5:00-7:00 pm
5:00-6:00 pm: Reception
6:00-7:00 pm: Forum with President Kaplan and Gerald J. Ford
Location: Collins Executive Building, Crum Auditorium, Southern Methodist University, 3150 Binkley Ave, Dallas, TX 75205
Tickets: DBC Inner Circle members: $25; All others: $40

After-Party Details Forthcoming!

Contact Fred Brown at fredalanbrown@gmail.com with questions regarding sponsorship of this event.
Media inquiries should be directed to Juli Branson of Branson Ink - Juli@BransonInk.com.




The DBC would like to thank our sponsors:








When:
5:00PM Tue 16 Nov 2021 ( Timezone: Central )

Where:
Collins Executive Building, Crum Auditorium, Southern Methodist University
3150 Binkley Avenue
Dallas, TX 75205
[ Get Directions ]