2018 RIVAL Workshop for Alumni Club Leadership (Officers & Directors)
Join keynote Porter Garner, CEO of the Association of Former Students at Texas A&M, for this one-of-a-kind, grass roots level think-tank for club and chapter leaders to share ideas, build their local infrastructure and evolve their leadership effectiveness!

2018 RIVAL (Regional Intercollegiate Volunteer Alumni Leader) Workshop
Last year, 60 local volunteers from 28 alumni clubs, supported by 15 sponsors gathered to hear 14 speakers during the holidays - during the primary day of college football championships! This year we are going even bigger and better!

This year, UT Dallas is hosting the Workshop and Porter Garner has cleared his schedule to be here! The Workshop includes:
first class lunch catered by Provence Catering,

welcome bag,

1/2 day of programming - ClubX talks, breakout discussions, plenary talks, and an incredible keynote,

and the After Party Happy Hour!
Pricing is crazy low - $20 for volunteers - because of our AMAZING SPONSORS that know YOU are worth it! Check out this year's and last year's sponsors. Better yet, become a club or corporate sponsor!! Even better than that, ask your alumni relations team to sponsor your club! Sponsorships include several free registrations for volunteers and even someone from your alumni relations team. Sponsorship packages are available for alumni or for companies.

The purpose of SACL's RIVAL Workshop two fold for the volunteer leaders:
To make it possible for ALL volunteer alumni leaders to benefit from the education, experience, comradery and support typically only made available by a university-run club leaders conference, and

To compound those benefits exponentially by exposure to and interaction with fellow leader peers in the same geographic region representing other college and university alumni organizations.
Time, money and access to a university-led event are the primary barriers for why a volunteer leader is excluded. The RIVAL Workshop breaks down all three barriers, making it possible for ALL club and chapter leaders to become equipped and empowered!

Regarding the regional infrastructure and network, this is something absolutely impossible for any college or university alumni relations department to offer. The RIVAL Workshop is uniquely able to weave cultural norms, seasonal influences and visibility to local facilities onto the fabric of standard chapter operations and best practices.

Special Thank you to the 2018 Sponsors Already Stepping-Up:

------ Title Sponsor -----


------ Platinum Sponsors -----





------ Gold Sponsors -----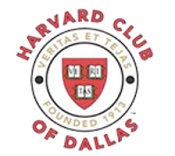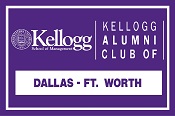 ------ Bronze Sponsors -----


Details:
Date: Saturday, Dec. 8th
Time:
- 10:30 am - Check-in Opens
- 11:30 am - Lunch, Networking & Catching-up with old Friends
- 12:15 pm - Programming
- 5:00 pm - After Party Happy Hour
Location: UT Dallas, Davidson-Gundy Alumni Center, 800 West Campbell Road, Richardson, TX 75080
Early Registration (prices go up Tues, Dec 4th):
** Price includes lunch, after party, program and welcome bag!
$20 - club volunteers
$45 - alumni relations/development professionals
$60 - all others

CLICK to LEARN MORE or REGISTER

When:
12:30PM - 6:00PM Sat 8 Dec 2018 ( Timezone: Central )

Where:
UT Dallas Davidson-Gundy Alumni Center
800 West Campbell Road
Richardson, TX 75080
[ Get Directions ]