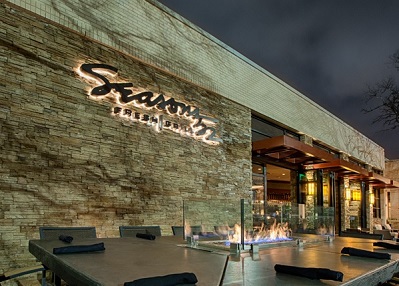 DBC August Professional Networking Event – Seasons 52
The Dallas Business Club invites you to the August Professional Networking Event hosted by INSEAD on Monday, August 28, 2017.

Please join DBC for an opportunity to network with your peers on Monday, August 28th from 6:00PM – 8:30PM at Seasons 52 in Northpark Center. Seasons 52 offers casual sophisticated ambiance, custom built wine cellars and access to a fresh open-air patio. Seasons 52 offers an award-winning international wine list, and guests will enjoy happy hour prices, complimentary appetizers and giveaways. North Park Center's address is 8687 N. Central Expressway (Highway 75) and Seasons 52 fronts on the Northwest Highway side of the center, just about mid-way. Your hosts from INSEAD have reserved a section of the bar for DBC. Light appetizers will be provided and there will be a cash bar. See you at the event!

Inner Circle Members (formerly known as Platinum Members) will be eligible door prizes. There will be a drawing during the event for restaurant gift cards. Be sure to join or renew your Dallas Business Club membership before the event to be eligible.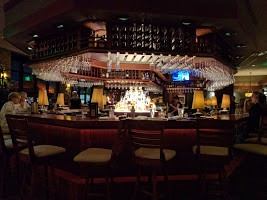 DBC is North Texas's premier professional networking association focused on MBA alumni from 27 renowned domestic and international MBA institutions. One of the benefits of being an inner circle member is that you may participate in our raffle for awesome prizes! You can find out more information on Dallas Business Club Membership via the following link: http://www.dallasbusinessclub.com/memsub.html.

If you want a printed name tag, please RSVP by Friday, August 25th at 5PM
Please try to register in advance if you are planning to attend this event. On-site registration will be available.

When:
5:00PM - 7:30PM Mon 28 Aug 2017 ( Timezone: Central )

Where:
Seasons 52 Northpark Center
8687 N Central Expy
Dallas, Texas 75225
[ Get Directions ]
RSVP Here...
Look Who's Coming:
Charlotte Arnold
Academic Partnerships
Michael Petridis
Axios Ventures
Brett Laquercia
Language Testing International, a Samsung company
Ryan Holm
Jackson Walker, LLP
Seth Moore
Condon Tobin Sladek Thornton
Phillip Eshelbrenner
IBM Bluemix Infrastructure
Lynn Dunlap-Regan
Scott McGarvey
Scott McGarvey Associates
Saiyid Ali
Noll Saunders
Allianz
Larry Taylor
Bryan Liang
Siemens
John Pritchett
Virginia Cook, Realtors
Laura Chang
Secutor
Nimesh Shah
Jabian
Marcellas Flenory
JK Flenory & Company LLC
Marcellas Flenory
JK Flenory & Company LLC
Bosco Jacob
Source Business Lending
Anand Varadarajan
Sabre Corporation
Ray Estep
RJE Partners
Richard Anastasi
CareGiver Guide & Advocate
Ron Bose
UT Dallas
Raj Sigamani
Cilica
Chris Moffett
Cloud Communications Group
Devin Ellis
Devin Ellis
Sarah Alyea
Hewlett Packard Enterprise
Jeff Goodman
SmartShield
Barry Thomason
DXC Technology
Paul Studebaker
Merrill Lynch
Jeff Kort
Munn & Morris Financial Advisors
Len Chavez
Verizon / IU
Stephanie Greer
Jeanette Cajide
Clareo Partners
Bryan Magstadt
US Trust
Caroline Woodbury
DWC
Eugene Cherkesov
Excellence Dynamics Consulting
Ashok Subramanian
Denovo Group
Eric Rozier
New York Life
Camille Wingo
Frito-Lay
Preethi Pillaipakkam
Black & Veatch
Jacqueline To
John Cottingame
The University of Texas at Dallas
Ray Estep
RJE Partners
Harpreet Sidhu
Merrill Lynch
Jack Rubarth
Synergy IoT
Allan Derum
SMU-COX, UT-Dallas
Charlene Kiick
CPA
Hemanth Kumar
IBB
Mat Almaguer
Midland IRA, Inc.
Mat Almaguer
Midland IRA, Inc.
Brian Burdorf
Trinity Consultants
Clayton Wertz
International Capital Management
Damian Fernandez
Fossil Group
kenneth beyer
Emerald Lawn and Landscape
Amy Hamilton
Bridgette Fleming
AAFES
Scott Mairs
Enaxis Consulting
Catherine Nullan
North Highland
Michael Fant
HANTM Holdings Limited
Jon Buchwald
Market-Partners
Eugene Cherkesov
Excellence Dynamics Consulting
Fred Brown
Elaine Flesch
PWC
Fiona Hunter
University of Texas at Dallas
Sanjay Nara
JLL
Alden McCall
AMX Consulting Services
Bernard Gilliard
StratPlan Timing
Zachary Perry
Safety-Kleen
Emily Perry
Ernst & Young
Alvaro Urizar
AT&T
Ali Yaqubi
UT Dallas - MBA
Sean Lofgren
Overwaps/Kellogg
Joe Doye
Westin Company
Rayna Handelman
Sims-Durkin Associates
Aaron Henry
UT Dallas
Harshita Lall
University of Texas at Dallas
Ashna Gupta
University of Texas at Dallas
Gunjit Mittal
UT Dallas
Connie L. Luthy, PhD, MBA
Medical Product Innovation
Bob Dill
Board Member
Andreas Vietor
First Gleneden Advisors
Mitul Gupta
The University of Texas at Dallas
Brian Sipes
Duff & Phelps
Abhinav Gupta
CoreLogic
Drew Parsley
UT Dallas
Harpreet Sidhu
Merrill Lynch
Kirk Otis
Fortress Estate Solutions
John Martin
UT Dallas
MildredQuemaIB MildredQuemaIB
MildredQuema
... a total of 89 guests.
Note: to opt out from this list please sign in, go to My Account and change your preferences under My RSVPs.