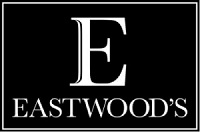 DBC April Professional Networking Event – Eastwood's
The Dallas Business Club invites you to the April Professional Networking Event hosted by Darden Alumni on Thursday, April 20th, 2017.

Please join DBC for an opportunity to network with your peers on Thursday, April 20th from 6:00PM – 8:00PM at Eastwood's in Uptown. Eastwoods is a comfortable craft cocktail house with an elevated food menu and guests will enjoy happy hour prices, complimentary appetizers and giveaways. Eastwood's is at 3407 McKinney Ave and has free valet parking when you arrive. Your hosts from Darden have reserved a section of the bar for DBC. Light appetizers will be provided and there will be a cash bar. See you at the event!

Inner Circle Members (formerly known as Platinum Members) will be eligible door prizes. There will be a drawing during the event for restaurant gift cards. Be sure to join or renew your Dallas Business Club membership before the event to be eligible.

DBC is North Texas's premier professional networking association focused on MBA alumni from 27 renowned domestic and international MBA institutions. One of the benefits of being an inner circle member is that you may participate in our raffle for awesome prizes! You can find out more information on Dallas Business Club Membership via the following link: http://www.dallasbusinessclub.com/memsub.html.

If you want a printed name tag, please RSVP by Wednesday, April 19th at 5PM.
Please try to register in advance if you are planning to attend this event. On-site registration will be available.

When:
5:00PM - 8:00PM Thu 20 Apr 2017 ( Timezone: Central )

Where:
Eastwood's Bar
3407 McKinney Ave.
Dallas, Texas 75204
[ Get Directions ]
RSVP Here...
Look Who's Coming:
Eugene Cherkesov
Excellence Dynamics Consulting
Matthew Waite
American Airlines
Senyo Asamoa
General Motors
Fred Brown
BJ Hemeng
American Airlines
Vaishu Raj
UBS
Mehartaaj Grewal
American Airlines
RAJ KUMAR
PWC
Tim Bott
Fujitsu
Robien Christie
American Airlines
Clayton Wertz
ICMC
Jana Baker
Southwest Airlines
Jon Langbert
Plush Suites
Devin Ellis
Consultant
Jhonatan Mateus
American Airlines
Joanna Jardim
American Airlines
Chris Hampton
Dell EMC
Laura Chang
IGCS International
Preethi Pillaipakkam
Black & Veatch
Chad Fahlberg
Solis Healthcare, LLC
Nam Nguyen
American Airlines
Alex Nguyen
SMU Cox School of Business
Zach Upcheshaw
Goldman Sachs
Charlotte Arnold
Academic Partnerships
Jason Hull
Broadwood Partners
Scott Davies
Signet Jewelers
Scott McGarvey
Scott McGarvey Associates
Clay Callan
Cornerstone HG
Jackie Winterhalter
American Airlines
Len Chavez
IU / Verizon
Matt McFarland
Boston Consulting Group
Zeeshan Hafeez
Microsoft
Christopher Craft
Alan Ruiz
American Airlines
Marcellas Flenory
JK Flenory & Company LLC
Nirati Arora
American Airlines
Craig Campbell
CR
John Hay
Koralogix
Stephen Reiff
Jessica Schroeder
Darden Business School
Andrew Barker
NYU/Stern
George Stutzmann
Alon USA
Fred Brown
TIG
Manuel Zaccaria
American Airlines
Camille Wingo
Frito-Lay
Barry Thomason
DXC Technology
Nishant Khanduja
American Airlines
Diego Seldner
American Airlines
Andres Riera
American Airlines
Axel Starke
American Airlines
Paul Christenson
Christenson Interim Leadership
Kiren Devereux
Frito Lay
Morgan Cummings
Southwest Airlines
Paul Arceneaux
LSU
Paul Arceneaux
LSU
Lynn Dunlalp-Regan
RAMESH NUTI
ACMETEK
Chad Fahlberg
Solis Healthcare, LLC
Arti Notani
Citigroup
Rob Wienke
American Express
Julie Muhsmann
Illument Consulting
Richard Anastasi
CareGiver Guide
Richard Anastasi
CareGiver Guide
Donna Stiles
Stiles Solutions
Paul Thomas
Thomas & Associates
Hemanth kumar
IBB
Jeff Goodman
SmartShield
Jan Watson
NTT
Nancy Phillips
ACN
John Hay
Koralogix
Paul Cullen
DAYMON WORLDWIDE
Kathleen Weber
Ameriprise Financial Services
Trenton Murphey
Bain & Company
Larry Hankins
Interactive Exposure
Stephanie Greer
McCombs MBA Alum
Elaine Flesch
PwC
Terrence Chavis
Fuqua
Joe Doye
Westin Company
Nagesh Kunamneni
BizCloud Experts
Hung Nguyen
Neeley School of Business
Van Thieu
Neeley School of Business
Robert McDonald
The Howard Hughes Corporation
Joy D'Amore
Everest Group
Anna Hay
Anna Hay Consulting
Johann Tse
Aquarian Capital
... a total of 85 guests.
Note: to opt out from this list please sign in, go to My Account and change your preferences under My RSVPs.