Building P & L ( People & Love ) into your P & L
Join the Dallas Business Club in our Marquee Series of Events, featuring Sheryl Adkins-Green, Mary Kay Inc.'s Chief Marketing Officer
Mary Kay Ash's definition of "P & L" did not stop at profit and loss. She often said that she measured her company's performance on "People & Love". While "Big Data" and marketing automation are dominating discussions in the C-suite, customers - particularly millennials – are seeking more personalized products and services.
Sheryl Adkins-Green, Mary Kay Inc.'s Chief Marketing Officer, will share how Mary Kay is banking on the ROI of people and love, while staying current and competitive in this digital age.
PLATINUM MEMBERS ONLY* Enjoy an exclusive meet and greet with Mary Kay executives from 6:30-7:00pm! Not a Platinum Member? Join/renew today!
Date:
October 28, 2015


Time:
6:00-9:00pm


6:00 -7:00 pm Networking for the General Group
6:30 - 7:00 pm Private Discussion - MK Executives with DBC Platinum Members
7:00 - 8:00 pm Sheryl's Address
8:00 - 9:00 pm Networking for the General Group



Location:
Mary Kay Building
16251 Dallas Pkwy
Addison, TX 75001


Dinner:
Fresh Fruit Trays
Assorted Cheese and Cracker Tray
Vegetable Tray with Creamy Ranch
Chicken and Beef Sliders
Assorted Petite Sandwiches


Cost:
Platinum Members: $35 per person
All others: $45 per person

Hint: Become a Platinum Member before you register for this event. If you do, you will become eligible to receive $10 discount to this and future events, PLUS an exclusive opportunity to meet with Mary Kay executives in a semi-private gathering with other Platinum members! Join or renew here!


Register:
Click HERE to register!

Registration will close on Monday, October 26 at 5pm


A dream company When Mary Kay Ash "retired" from a successful career in direct sales in early 1963, she decided to write a book to help women survive in the male-dominated business world. She made two lists. One contained things the companies for which she had worked had done right, the other included the things she felt they could have done better. When she reviewed the lists, Mary Kay realized that she had inadvertently created a marketing plan for a dream company – one which would provide women with open ended potential to achieve personal and financial success.
With her life savings of $5,000 and the help of her 20-year-old son Richard Rogers, Mary Kay launched her dream company on Friday, Sept. 13, 1963.
Sheryl Adkins-Green
Chief Marketing Officer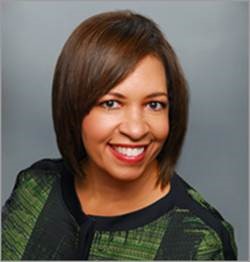 Sheryl Adkins-Green serves as
Mary Kay's Chief Marketing Officer
. Sheryl leads Mary Kay Inc.'s global marketing strategy, brand positioning, new product development, advertising, digital marketing, social media, product education, and customer insights to drive long-term growth and support the more than 3 million Independent Beauty Consultants. As CMO, Sheryl's goal is to strengthen Mary Kay's position as an irresistible beauty brand around the world.
Sheryl joined Mary Kay Inc. in January 2009 as the Vice President of Global Brand Development and was named Chief Marketing Officer and executive team member in July 2011. Sheryl has been instrumental in developing and implementing the product portfolio strategy that is generating a sustainable stream of innovative skin care, color and fragrance products that are strengthening Mary Kay's competitive position globally. She has also driven the development of digital marketing and social media tools that enable independent beauty consultants to successfully sell Mary Kay products anytime and anywhere. Sheryl's passion for helping people reach their fullest potential is evident in her regular blog posts on The Mary Kay Way blog. Sheryl is actively involved in a variety of not-for-profit initiatives.
Sheryl received a Bachelor of Science in retailing from the University of Wisconsin and holds a Masters of Business Administration from Harvard Business School.
Favorite Mary Kay quote:
"Picture a sign around each person's neck that says,
"Make me feel important.""