Trends In Digital Marketing
DBC Marquee Event Series: "Trends in Digital Marketing" featuring Google, TXU and Chemical Info
Baylor University's Hankamer School of Business and the Dallas Business Club Present Baylor Alum Ernie Cote, CEO of ChemicalInfo, Bickey Russell, Head of Agency Sales – Google Inc. and Michael Grasso is chief marketing officer for TXU Energy.
Date:

April 24, 2014

Time:

6:30 – 7:00 PM Network and have fun!
7:00 – 7:30 PM Panel Discussion by Ernie Cote, Bickey Russel and Michael Grasso.
7:30 – 7:45 PM Q & A
7:45 – 8:30 PM Network and have fun!

Location:

Tower Club, Younan Ballroom 1 & 2
1601 Elm Street #4800
Dallas, TX 75201

Cost:

$10 Registration Fee for Platinum DBC Members and all Tower Club members
$20 for non-Platinum DBC members. Please note that this entry fee does not include parking. Tower Club parking tokens will be available at cash bar for purchase.

Free appetizers, cash bar and raffle drawings for 2 Chrome Books (compliments of Google) for all attendees! Come join us for a night of great networking with fascinating speakers.

RSVP:
The increasing rate of change in technology coupled with shifting customer preferences presents challenges to every industry – how should marketers, product managers and sales leaders respond? Which tools are providing valuable in addressing them and which provide the highest return on investment? The Baylor University's Hankamer School of Business and the Dallas Business Club invite you to attend a Marquee Event at the Tower Club featuring executive leaders from Google, MerchantAdvantage and Chemical Info in a panel and open discussion on the latest trends in digital marketing and the ways many thought leaders are tackling these challenges. Opportunities for networking with other business leaders will be available before and afterward.


Ernie Cote, CEO ChemicalInfco: Ernie has over 20 years of experience in consulting, marketing and general management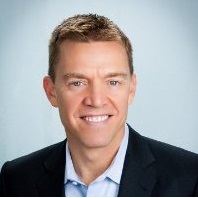 with industry leaders Aspect, Nuance, Convergys and Cisco. He is currently CEO of ChemicalInfo, an online service helping pharmaceutical and chemical companies increase earnings by driving down procurement and lead generation costs. ChemicalInfo's subscribers have $750B in annual purchasing power and represent 50% of the world's chemical purchasing professionals. Prior to ChemicalInfo, he served as President of Vertical Nerve, where he helped lead the company to record growth and achieve an elite regional status, becoming 1 of only 4 agencies in the US to achieve Google and Bing's highest certifications in Search Marketing and Digital Optimization.
Ernie serves on the boards of the Digital Analytics Association Dallas Chapter and the Univ. of Texas at Dallas Marketing Advisory Board. He is a regular lecturer in the Baylor University Executive MBA program on Digital Marketing and a Tech Wildcatters marketing mentor. He's served on the board of the Wesley-Rankin Community Center and the Dallas International School. Ernie received his Bachelor in Marketing Communications in 1991 and an Executive MBA in 2011 from Baylor University.
Bickey Russell, Head of Agency Development, Channel Sales Partnerships at Google: Bickey leads the Mountain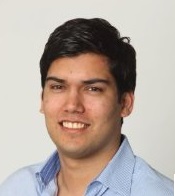 View based Agency team within Google's North America Channel Sales organization. His team focuses on supporting agencies as they endeavour to grow their business with Google AdWords, display, video and mobile advertising solutions. He joined Google over 5 years ago, starting out in the London (UK) office working with major advertisers across Europe before moving to the US in January 2011. Prior to Google, Bickey held positions at EDS and Millward Brown. Originally from Bangladesh, Bickey holds a Bachelor's degree from King's College London. He currently lives in San Francisco with his wife Ivy and 5 year old daughter Ameena.


Michael Grasso, CMO, TXU


Michael Grasso is chief marketing officer for TXU Energy. Since 2009, Grasso has driven the evolution of the TXU Energy brand in the ultra competitive Texas market and has focused on refining customer experiences, expanding into new channels including web, mobile and direct sales and leading product innovation and self service for TXU Energy's residential and business segments.
Prior to joining TXU Energy, Grasso was founder and principal of Heights Marketing, a brand strategy and marketing consultancy that worked with technology services companies, marketing and advertising agencies. Previously, he was senior vice president of brand management with USAA, leading all acquisition and member marketing across the insurance, banking, investment and member services business lines. In this role, Grasso led membership growth, increased the attach rate of services across the portfolio and the repositioning of USAA's brand in the market.

Grasso started his career with AT&T (formerly SBC Communications,) where he spent 15 years working across a wide range of leadership roles. He led the national rollout and marketing for broadband DSL, DISH and DirecTV video partnerships, long distance calling services and numerous service packages. In addition, Grasso led national marketing and advertising for the residential business and the development of a music and movie sponsorship entertainment platform. In his last role with AT&T, Grasso was responsible for building and launching AT&T U-verse, AT&T's fully integrated IP based TV, internet and voice services product offering.

Grasso holds a Bachelor's of Computer Science and Applied Statistics from St. Mary's University. He is also a graduate of Washington University, where he earned a Master of Science degree in telecommunications management.