WAC: CEO Global Business Series - Orit Gadiesh
You are invited to join the Dallas Business Club for the World Affairs Council of Dallas Fort Worth
The World Affairs Council of Dallas Fort Worth invites DBC members to the
CEO Global Business Series
featuring Orit Gadiesh - True North, Chairman, Bain & Company on Wednesday, May 8, 2013. We look forward to seeing you there.
Date:
Wednesday, May 8, 2013

Time:
12:00PM Luncheon & Program

Location:
Rosewood Crescent Hotel
400 Crescent Ct.
Dallas, TX 75201

Cost:
$45 Early Bird
$50 After May 2nd.
Register:
Register Here
DBC members are eligible to register at the WAC member price.
Orit Gadiesh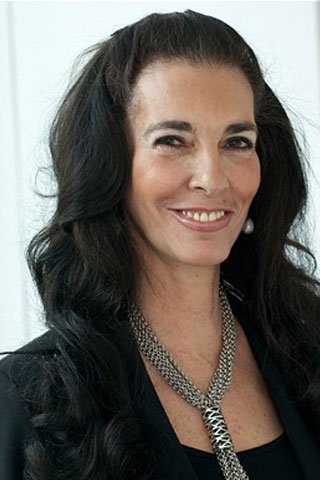 Orit Gadiesh is widely acknowledged as an expert on management and corporate strategy. As Chairman of Bain & Company, the global strategy consulting firm, Ms. Gadiesh has worked with hundreds of CEOs and senior executives of major international companies on strategy development and the implementation of change within the corporation.
Ms. Gadiesh has advised top level management in structuring and managing portfolios, developing and implementing global strategy, executing turnarounds, improving organizational effectiveness, determining marketing channel and supply chain strategies, designing both cost reduction and growth programs. As well as serving as Chairman, she continues to be directly involved with her own clients. She splits her time on active client work between North America, Europe, and Asia.
Ms. Gadiesh is a frequent contributor to business publications. Articles she has authored include, "China's 'Good Enough' Market" for the Wall Street Journal, "Outsmarting China's Start Arounds", for the Far Eastern Economic Review, "Think Globally, Market Locally", for the Wall Street Journal, "How to Map Your Industry's Profit Pool", and "Transforming Corner-Office Strategy into Frontline Action", for Harvard Business Review. Ms. Gadiesh is also a sought after speaker at high-level executive conferences around the globe, such as the World Economic Forum in Davos, Switzerland and the World Knowledge Forum in Asia. Prior to joining Bain & Company, Ms. Gadiesh served in the office of the Deputy Chief of Staff of the Israeli Army. She holds degrees from Hebrew University, Jerusalem (BA, Summa Cum Laude) and Harvard Business School (MBA with highest honors). She was named a Baker Scholar and was also presented the Brown Award. She held a faculty position with Hebrew University and the Jerusalem Institute of Management.
Ms. Gadiesh volunteers her experience as a pragmatic strategist to the business, civic and academic community in both the local and global arenas. She is a member of the Board of Directors at WPP, a member of the Foundation Board for the World Economic Forum, and on the Board of Directors of The Peres Institute for Peace. She is member of the International Business Leaders' Advisory Council for the Mayor of Shanghai (IBLAC) and of the International Business Advisory Council for the Mayor of London (IBAC). She is also a member of the International Business Council of the World Economic Forum, a member of the Council on Foreign Relations, and a Trustee for Eisenhower Fellowships. She sits on the International Advisory Board of The Atlantic Council of the United States, and the Advisory Board for the British-American Business Council. She is also a member of the International Advisory Council of the James Martin 21st Century School of University of Oxford and the International Advisory Board at HEC School of Management in France.