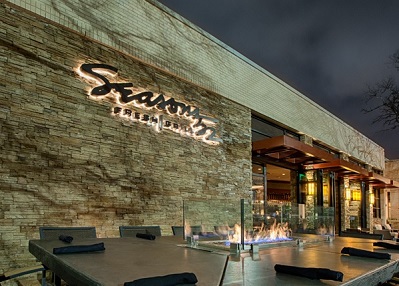 DBC March Professional Networking Event – Seasons 52
The Dallas Business Club invites you to the March Professional Networking Event hosted by Thunderbird Alumni on Monday, March 20th, 2017.

Please join DBC for an opportunity to network with your peers on Monday, March 20th from 6:00PM – 8:30PM at Seasons 52 in Northpark Center. Seasons 52 offers casual sophisticated ambiance, custom built wine cellars and access to a fresh open-air patio. Seasons 52 offers an award-winning international wine list, and guests will enjoy happy hour prices, complimentary appetizers and giveaways. North Park Center's address is 8687 N. Central Expressway (Highway 75) and Seasons 52 fronts on the Northwest Highway side of the center, just about mid-way. Your hosts from Thunderbird have reserved a section of the bar for DBC. Light appetizers will be provided and there will be a cash bar. See you at the event!

Inner Circle Members (formerly known as Platinum Members) will be eligible door prizes. There will be a drawing during the event for restaurant gift cards. Be sure to join or renew your Dallas Business Club membership before the event to be eligible.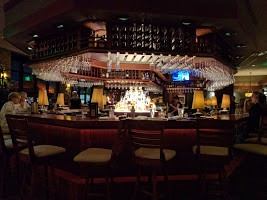 DBC is North Texas's premier professional networking association focused on MBA alumni from 27 renowned domestic and international MBA institutions. One of the benefits of being an inner circle member is that you may participate in our raffle for awesome prizes! You can find out more information on Dallas Business Club Membership via the following link: http://www.dallasbusinessclub.com/memsub.html.

If you want a printed name tag, please RSVP by Friday, March. 17th at 5PM
Please try to register in advance if you are planning to attend this event. On-site registration will be available.

When:
5:00PM - 7:30PM Mon 20 Mar 2017 ( Timezone: Central )

Where:
Seasons 52 Northpark Center
8687 N Central Expy
Dallas, Texas 75225
[ Get Directions ]
RSVP Here...
Look Who's Coming:
Dave Millheiser
NYU/Stern
Alden MCall
AMX Consulting Services
Marcellas Flenory
JK Flenory & Company LLC
Michal Aviel
AdvoCare
Charlotte Arnold
Academic Partnerships
Chad Fahlberg
Solis Healthcare, LLC
Ron Bose
UT Dallas
Brian Burdorf
Trinity Consultants
Ravi Ramakrishnan
Enterprise Architect
devin Ellis
Green Army
Patty Lewis
USHEALTH Group
Caroline Woodbury
Caroline F. Woodbury, Esq.
Candy Robinson
Lockheed Martin
Will Robinson
Retired
Jennifer Clubb
Christ's Family Clinic
Rayna Handelman
Angstrom
Fred Brown
TIG
Jon Langbert
Plush Suites
Sean Lofgren
Secretary of Business Dev., Trump Cabinet
Paul Studebaker
Merrill Lynch
Vaishu Rajagopalan
UBS
Jack Rubarth
Edifice IoT
Amy Mann
Capital One Bank
Patty Lewis
USHEALTH Group
Donna Stiles
Stiles Solutions
Yolanda Bryson-Durant
Capital One Bank
Phillip Eshelbrenner
IBM
Noll Saunders
Allianz
Seth Moore
Condon Tobin Sladek Thornton
Barry Thomason
Hewlett Packard Enterprise
Dorian Boncoeur
UT Dallas
Clement Ogujiofor
At&t
Paul Thomas
Thomas & Associates
Kevin Hamilton
AFM
Bruce Rideaux
The PFM Group
Michael Petridis
Axios Ventures
Richard Anastasi
CareGiver Guide & Advocate
Guy de Torcy
Hewlett Packard Enterprise
Mark Howard
Momentuwm Wealth Strategies
John Pritchett
Virginia Cook, Realtors
Walker Lutringer
Thunderbird
Raj Kammend
New York Life Insurance
Brett Laquercia
Language Testing International
Todd Sinelli
The Great Toddini
Jeff Goodman
SmartShield
Anna Minto
Transformatioal Change
Tim Bott
Fujitsu
Scott McGarvey
Scott McGarvey Associates
C. F. Sandy Pofahl
Commonwealth Companies
Mav Niu
BroadAxis Inc
Leo M. Crowley
The Crowley Institiute
william hooper
ETC Realty
eric coggan
ETC Realty
Victor Bloede
Transitus Capital
Mrunal Patwa
Citigroup
Michal Avniel
AdvoCare International, LP
Noelle Brisson
Cushman & Wakefield
Stephen Luce
Tatum, A Randstad Company
Jeff Kort
Munn & Morris Financial Advisors
Alok Jena
DMS
william hartwell
agencyHARTWELL
Nav
Chicago Booth
Peter Petrik
Skvare, LLC
Adrienne Palmer
World Citizens Guide
Dice Nakamura
Bank of America Merrill Lynch
Camille Wingo
Frito-Lay
Andrew Barker
NYU/Stern
Joy DAmore
Everest Group
Barry Dull
Foundry Club
Frank McKinney
MoJo Consulting
Suzanne Farhoud
AT&T
ASHOK KRISHNAN
NirvanaBIT
evan gonzalez
AIG
Clay Callan
Cornerstone HG
Len Chavez
Verizon / Indiana
Randy Corona
The Router Room
Karimah Seals
U.S. Trust
Nikhil Bam
Kohl's
Jack Rubarth
Edifice IoT
Alan Teich
CPA
John Hay
Koralogix
Kitty Elshot
Ken Goldberg
C-Level Advisors, LLC
Larry Taylor
Triumph Group
Michael Fant
FANTM Holdings Limited
Joe Doye
Westin Company
Clint Hughes
CHC
Leo M. Crowley
The Crowley Institute
Don Drake
Independent Consultant
Paul Arceneaux
In transition
evan gonzalez
Kellogg
Felipe Herrera
Univision
Noelle Brisson
Cushman & Wakefield
Jonathan Rosa
Harvard / Duke
Jimi Curry
Thunderbird
Thomas Harden
Victoria Prior
Robert McDonald
The Howard Hughes Corporation
Natasha Alsaffar
Donna Stiles
Stiles Solutions
Donna Steen
Mortgage Brokerage
Bob and Dill
Korn Ferry Hay Group
Greg Schwartz
NanoMech
Stephanie Chan
Brinker International
Amit Kumar
Moneygram
Logan Sinc Logan Sinc
logansinc
... a total of 106 guests.
Note: to opt out from this list please sign in, go to My Account and change your preferences under My RSVPs.